Hengshan Moller Villa, located at No.30 Shan Xi S. Road of Shanghai, was founded in 1927 and it was completed in 1936. It is a villa in the style of Norwegian Architecture of northern Europe. Reputed as a Villa of Dreams, this villa is integrated with the elite of oriental architecture and western architecture. Moller Villa used to be the private residence of Moller, a British merchant prince. The founder of Moller Villa, Moller Eric came to Shanghai in 1919.
He ascended among the "Horse Race Nightclub" with his race horses as the capital. He became the taipan of the nightclub after two or three years. And then he was engaged in business of shipping and real estate, getting one of the wealthiest merchants in Shanghai. Mr. Moller made a pet of his youngest daughter. When he learnt that she longed for a castle just as one in Andersen's fairy tale very much, Moller, who loved daughter a lot, invited architects from different places to design a private residence with garden entitled his name according to what were described in Andersen's fairy tales to make his daughter's dream come true and wish his own shipping career flourishing.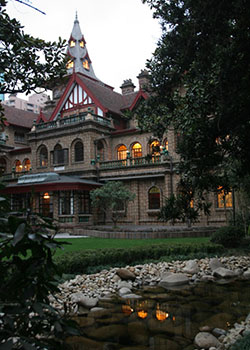 Reputed as a Villa of Dreams, this villa is integrated with the elite of oriental architecture and western architecture. It is worthy of a world-shaking work. You will be deeply moved and dream away as soon as you merely look at its appearance. The sharp steeples and fluctuant eaves look like snowcovered peaks and tableland, strewn at random. The changeful uneven walls form the unique architectural appearance and the well-arranged colorful firebricks put a beautiful dress on the building. Moller Villa has a garden covering an area of about 2000 square meters.
There is a bronze statue of racehorse on the lawn in the middle of the garden, under which the racehorse via which Moller got rich in those years was buried. Meteorites of different sizes and various kinds of stone lion, stone dog and stone drum etc. may be seen everywhere in the garden. The most precious stuff in the garden is the petrified wood with more than one hundred million years' experience. Besides, a beacon was placed at the gate.
It went without saying that it symbolized the shipping business of Moller. In order to beatify the scenery and make it convenient for appreciating flowers indoors, there is also a greenhouse in the garden, equipped with central heating system. The room is decorated with delicate carve patterns and the floor is paved with colorful ceramic tiles. The tall bounding wall around the garden is covered with firebricks and capped with green-yellow Chinese glazed tiles. A couple of Chinese-style stone lions sit at the gate, which fully embodies the architectural motif that Moller combined the oriental culture with the western culture.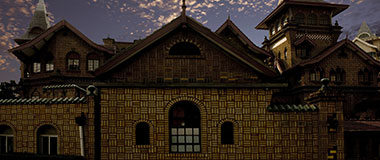 Moller Villa
30 Shanxi Road(s),Shanghai 200040,China
Tel: +86 21-62478881
Fax: +86 21-62891020
Email: sde@mollervilla.com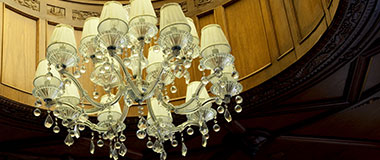 Be the first one to receive our best rates and offers when you subscribe to us now!
News & Events
Room Offers
Guest Reviews
Image Gallery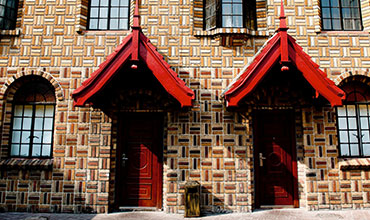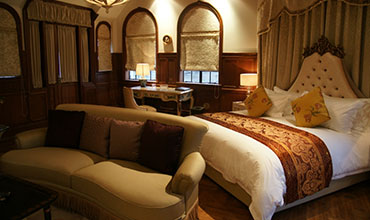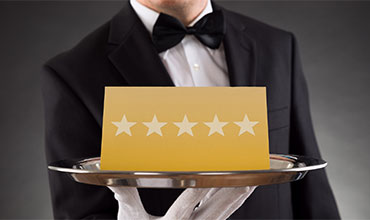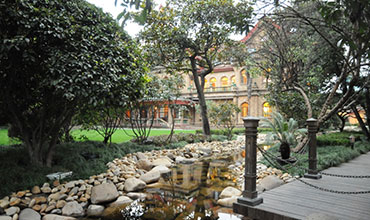 Keep up with the latest news & events from Moller Villa, focused on delivering a memorable guest experience.
Moller Villa offers special deals to suit your holiday needs while vacationing in Shanghai.
Read what our guests are saying their experiences about us. Your feedback is of utmost importance to us.
Check out our great room and suite photos and plan your next trip to Moller Villa.