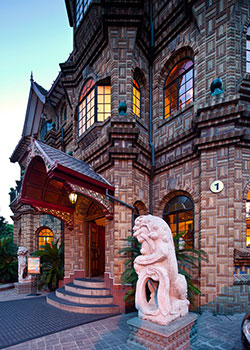 Fantasy Castle in fairy-tale Imperatorial Garden villa-style boutique hotel Located at the downtown Shanghai
Moller Villa is a unique northern European Norway-style architecture with more than 70 years history that located at No.30 South Shanxi Road downtown Shanghai. In 2001, Hengshan Group began to make meticulous renovation to the villa on the basis of preserving its original architectural style. And the new Hengshan Moller Villa has been born. It rounded up with the world famous Bund, Nanjing Road, Huaihai Road, Shanghai Exhibition Center, the new world shopping center, cultural and entertainment center etc. It also closes to the subway and viaduct that make very convenient transportation for the guests between the hotel and the airport. Its geographical position is so advantaged that attract countless guests.
Hengshan Moller Villa Hotel provided services for single-eyed customers, dignitaries and celebrities with all the heart. The hotel has 43 rooms with special fitment of authentic European-style luxury suites. It is the symbol of cultural exchange and luxury. There have multi-functional TV, international satellite channels, high-speed Internet Access, domestic and international direct dial telephone, voice mail and mini-bars, oversized bathrooms with separate shower and tub in all the rooms. The hotel features the famous restaurants and bars to provide you with world-class cuisine. It also has greenery-landscaped lawns and gardens with art banquet and conference facilities to meet your requirement for meeting, wedding, and other business and activities. As the first boutique hotel, Hengshan Moller Villa Hotel can provide you with the personalized service of chamberlain and supply with self-contained hotel establishment.
Now, this private garden Villa Jewish Moller commissioned by famous British Huagai architectural construction firm became a landmark building in Shanghai and recognized as the top 10 on the beach house. Moller Villa have been identified as outstanding modern architecture and key national heritage conservation units by European Society of Architects Design authority for its elegant and unique style, mysterious and rich history. Where you was staying here, just like the fairy-tale world of Christian Andersen's castle, filled with a dreamy atmosphere. Read the meantime, she is like an incomparably superior Arts Center. It makes you acclaimed , recalled with emotion.
History moves while dream renewals. Hengshan Moller Villa Hotel is willing to your dream come true!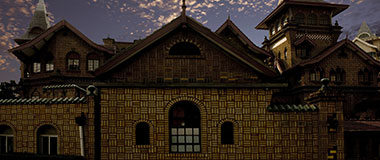 Moller Villa
30 Shanxi Road(s),Shanghai 200040,China
Tel: +86 21-62478881
Fax: +86 21-62891020
Email: sde@mollervilla.com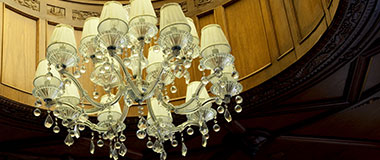 Be the first one to receive our best rates and offers when you subscribe to us now!
News & Events
Room Offers
Guest Reviews
Image Gallery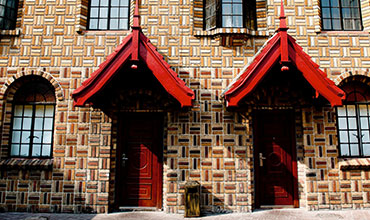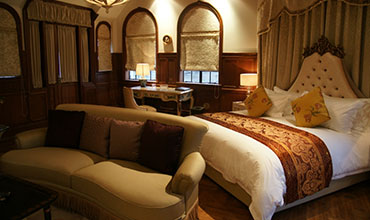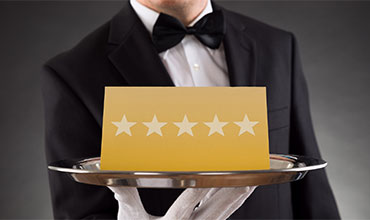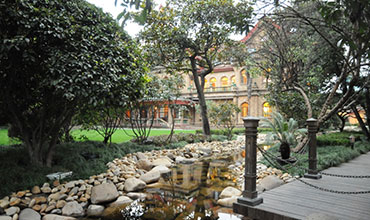 Keep up with the latest news & events from Moller Villa, focused on delivering a memorable guest experience.
Moller Villa offers special deals to suit your holiday needs while vacationing in Shanghai.
Read what our guests are saying their experiences about us. Your feedback is of utmost importance to us.
Check out our great room and suite photos and plan your next trip to Moller Villa.